HOW MALAYSIA'S INDUSTRIES ARE TAPPING IOT
Computer Weekly speaks to four industries that claim to have benefited from various IoT deployments and how it has changed their businesses.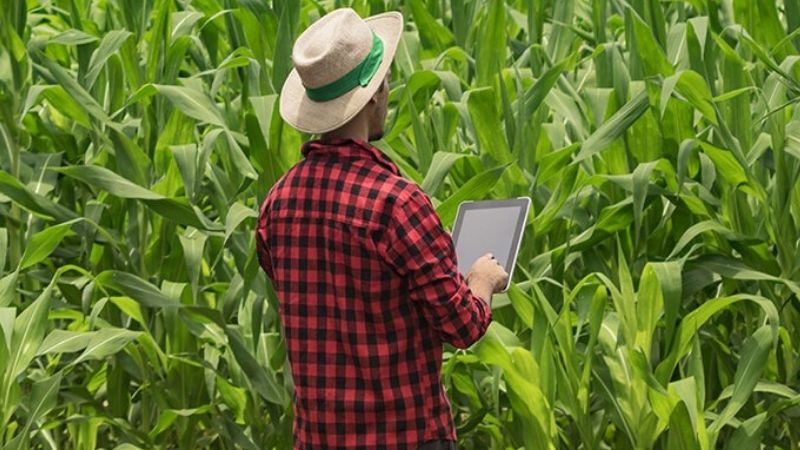 The use of the internet of things (IoT) has long been touted as a game-changer in many industries but the actual deployment of such projects has been few and far between due to a number of factors that include fragmentation of the technology, security concerns, and technology implementation challenges. 
Thankfully, there are some use cases starting to appear and several industries have successfully implemented large-scale projects that have made some headway and have some improvement metrics to show.
Malaysia's IoT Association (MyIoTA) chairman, James Lai, notes that 2019 was a growing year for Malaysian IoT players and that it has witnessed some enhanced customer experiences, digital services, and business models being created.
"We hope the whole industry will come together and create more use cases, reference designs, inter-connectivity standards, as well as training and proofs-of-concept for emerging needs in different verticals in the near future," he says.
Mapping plantation land
One industry that has certainly benefited from IoT deployment is the agricultural sector, as exemplified by the Smart Tani (plantation) project implemented by pineapple farming company Pinewealth and supported by Sigfox operator Xperanti IoT and service provider Singularity Aerotech Asia.
According to Pinewealth's director of operations, Izwadi Mohd Noor, farmers are able to gain more insights and visibility into their business and monitor their farms remotely through IoT.
"Within one crop cycle, we've managed to achieve a return on investments [ROI] of close to 15% in revenue and almost a 50% reduction in crop rejection and costs savings in terms of manpower and fertilisers," he claims.
Mohd Noor says Pinewealth used physical labour to detect pH and nitrogen, phosphorus, and potassium (NPK) values in the soil in the past. But today, IoT sensors are used to detect these readings in real-time instead.
This enabled Pinewealth's agronomists to monitor its farms and prescribe the best fertiliser recipe for their pineapple plants, he explains.
The use of IoT also solved the problem of waterlogged farms, which contributes to plant diseases that can destroy the whole crop, Mohd Nor says.
"We solved this by using drones and IoT sensors to map the areas that have lower elevation, after which we deployed more mitigation methods such as soil moisture sensors and better irrigation systems to combat this problem," Mohd Noor explains.
Asked why Pinewealth chose Sigfox as the choice of technology to backhaul its IoT deployment, Mohd Noor says affordability and ease of use were the main factors.
"Managing a pineapple farm is capital intensive so we needed a cost-effective system. Other factors include reliability and simplicity as you want the technology to be easily used by farmhands."
As for the future, Mohd Nor says Pinewealth plans to use data analytics to detect metrics such as how much crops will be scrapped and affected by diseases. Also in the pipeline are plans to automate processes such as remote fertiliser mixing, he adds.
Consistent raw materials
For herbs and seasonings manufacturer Hexa Food, embracing IoT is a case of necessity rather than merely embracing a technology fad, says its managing director Gary Gan.
The company has a rich history of producing packaged seasoning and supplies to retail outlets, supermarkets, hypermarkets, wholesalers, and food manufacturers. But it was not until 2018 that it set up its own in-house IoT arm, known as Hexa IoT, in order to improve its manufacturing process.
"We need to ensure that our raw materials, such as chillies to make chilli paste, are selected with consistency; if not, our final product will be compromised. Also in the mix is food safety, as not all raw ingredients are fresh and our IoT sensors must separate the good from the bad."
"Lastly, we have to ensure that we manage wastages in our manufacturing process; if not, that would impact our profitability."
Gan says the primary sensors used in its factories are temperature, humidity, weight, sound, and cameras for visual inspection. These sensors are connected to its in-house designed software known as Pandora, which monitors all data input carried over an internal, secured Wi-Fi network.
Hexa Food opted to develop both hardware and software in-house simply because it could not find the right fit in commercial-off-the-shelf systems, says Gan.
"Ultimately, we understand that we needed an operating system for our entire manufacturing line – one that can connect to each vital process and capture data, which is related to yield, food safety and wastage."
As for ROI, Gan says it's difficult to put a dollar amount on this figure yet as the system is still nascent.
"At this moment, we can't give an exact ROI number but what we've seen is 90% reduction in time spent on manual repetitive data logging; 60% reduction in time in troubleshooting error or quality issues; and 15% to 20% efficiency in output by improving bottleneck downtime and rejects."
Gan says for the future, they will invest more in using machine learning to teach Pandora to recognise good and bad raw material.
"We already have a prototype but it's not scalable as yet," he says. "The next year will be spent scaling up and that's when we will see better ROI figures.
"Also, we plan to offer our in-house IoT service as a business to other manufacturers so we can diversify Hexa Group's revenue."
Solving perennial traffic problems
As for the northern state of Penang in Malaysia, solving parking woes, controlling traffic congestion, ensuring better collection of parking fees and enhancing enforcement were some reasons why Heitech Padu implemented its smart parking system for the state last year.
Currently, in phase two of its deployment, Penang's smart parking system comprises the deployment of some 30,000 sensors to manage parking lots throughout Penang Island and the Seberang Prai municipality, says Abdul Halim Mohd Lassim, executive vice president at Heitech Padu.
Mohd Lassim says the solution is designed to alert users as to when, where and the duration of time a parking lot has been filled. This allows for an increase in parking rules adherence while reducing potential loss of revenue, he explains.
Besides this, Mohd Lassim points out that it also gives local councils' enforcement officers the capability of finding the best practices to optimise their activities, such as monitoring time-limited parking spaces, detect abandoned vehicles, and optimise resources and personnel deployment.
"This system not only allows drivers to be directed towards available parking spaces based on real-time information but also enhances the municipality's enforcement," he says. "We do this by reducing parking violations and revenue leakage as officers can monitor these metrics through the system's dashboard."
Mohd Lassim claims that once all 30,000 sensors are installed, he expects to achieve a 20% increase in revenue from parking spaces in the designated areas. He also forecasts up to 50% reduction in the time taken to find a parking space and up to 30% reduction in waste emissions.
Green building
Meanwhile, the Malaysian Green Technology and Climate Change Centre (MGTC) claims to be one of the most efficient buildings in Malaysia, thanks to its smart building IoT system implemented by homegrown player Reneon Technologies.
According to Saiful Adib Abdul Munaff, director of sustainable cities at MGTC, the Green Energy Office (GEO) building where MGTC is based has a Building Energy Index (BEI) of approximately 25 kWh/m2/year.
The BEI is defined as the ratio of the total energy used to the total built-up area measured over the course of a year. The lower the figure, the more efficient the building is.
"We're aiming to achieve 'net-zero energy' and to achieve this, we require very detailed information about the energy consumption of the building," says Abdul Munaff.
"We looked for a solution that could easily be implemented with minimal or no modifications required to the existing electrical system of the building. It also had to be 'plug and play' and could be scaled up easily when required in the future."
Abdul Munaff says the sensors coupled with the monitoring software have helped engineers understand what the base load consumption is and where it is coming from. The system also shows his team the consumption pattern, which directly relates to how they use the building's energy.
"We were able to identify times when we are being wasteful and tweak our staff behaviour and business practice accordingly," he claims.
Abdul Munaff says the next step is to look at machine learning applications that could automatically alert MGTC when its electrical and mechanical systems require maintenance or fixing.
"This can help us advance preventive maintenance practices, which will prolong the life of these equipments and provide us more value over the long term," he says.
Read more: https://www.computerweekly.com/feature/How-Malaysias-industries-are-tapping-IoT