ARCHIPELAGO – XPERANTI: BEEFING UP NATIONAL FOOD SECURITY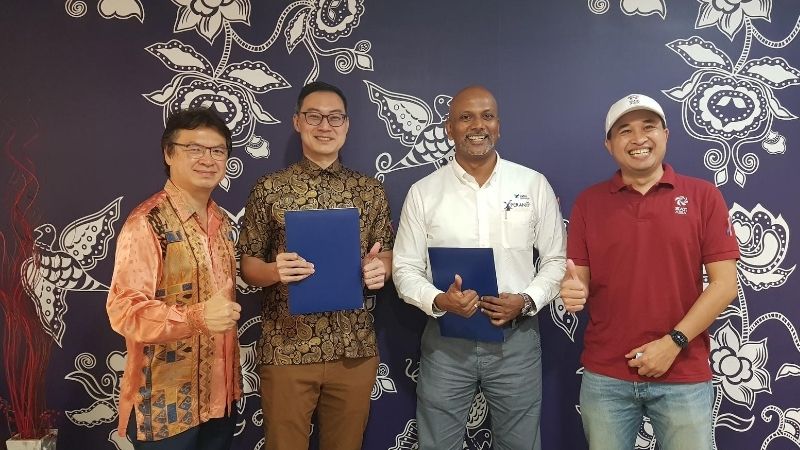 Left to right – Vincent Kwo (CEO, Archipelago Associates Limited), Ian Lim (Group CE, The Archipelago Group), Vicks Kanagasingam (CEO, Xperanti IoT) and Hafeiz Hassan (CEO, SAT.Asia & SIGFOX Ambassador)
The Archipelago Group – Labuan general and life insurance group announced its collaboration with Xperanti, Malaysia's 1st & largest dedicated IoT network and leveraging on Sigfox technology, to provide end-to-end technology solutions for agriculture projects in Asia.
The joint initiative entails the utilization of Archipelago's digital insurance platform-FLOURISH, with Xperanti's Sigfox IoT technology, to provide nationwide agriculture commodity supply-chain management solutions that will boost national food security. It will also support regional efforts to address the need for reliable and sustainable sources of quality food as well as support the United Nations Sustainable Development Goals, specifically SDG2 that recognizes the inter-linkages between achieving food security, supporting sustainable agriculture and empowering small farmers.
Ian Lim Teck Soon, Group Chief Executive of The Archipelago Group said, "Archipelago is already using technology to complement our insurance services like tele-medicines and digitized records. This partnership with Xperanti is the next logical step for us to support global and national food security initiatives, while innovating agriculture insurance to strengthen the farming community."
Vincent Kwo, Chief Executive Officer of Archipelago Associates Limited, the Insurtech arm of The Archipelago group said, "We have developed FLOURISH – a mobile digital Agri App and backend solution offered to agriculture insurers and their policyholders for ASEAN region. The bespoke Agri App provides the digital engagement for policy management, claims management, traceability and our vision on the use of big data for predictive models of new products and traceability from farm-to-fork on food security."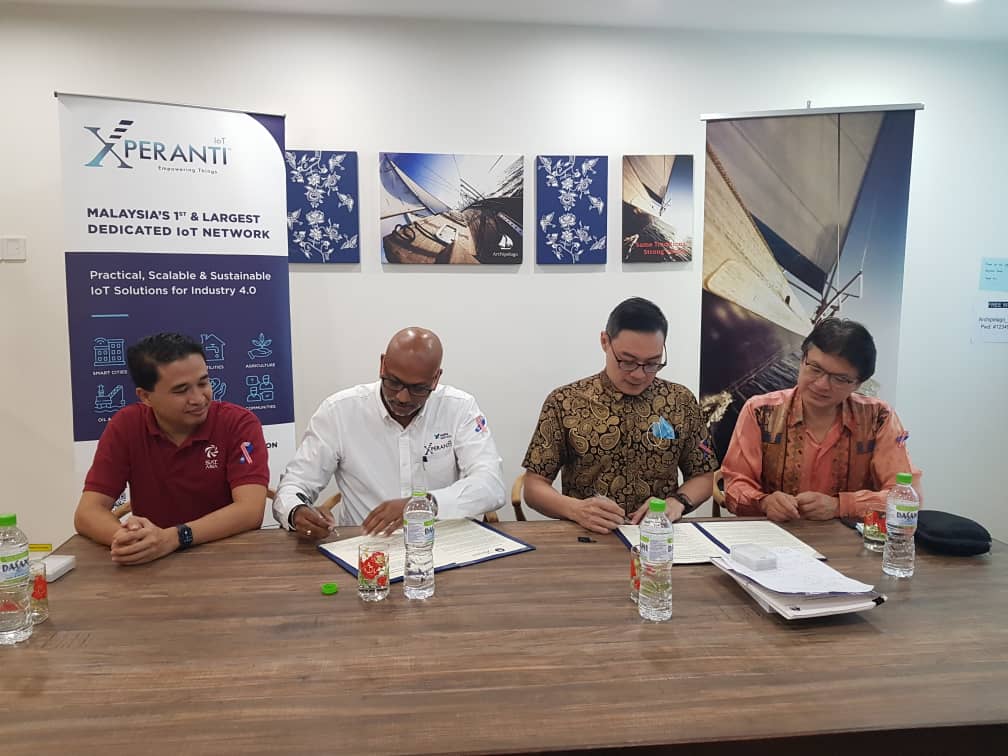 Xperanti's Chief Executive Officer Vicks Kanagasingam points out that, "Malaysia's food import bill ballooned from RM10.5 billion in 1998 to RM51.28 billion in 2017. Our current population as of last year is 32.66 million so naturally, there is increasing concern for the agriculture sector to produce enough food for the nation. IoT brings possibilities for local farmers to not only address challenges in food supply chains such as crop and livestock traceability, but to also help them optimize their supply-chain through real-time monitoring and data-driven decision making."
"One of the agriculture commodities is Livestock. Livestock traceability is important for the insurer to monitor the assets that they are insuring, thus, reduces the risk. For instance, Xperanti's Sigfox-based IoT devices are able to track livestock, specifically cattle, from their farms to the feedlot and then to the slaughterhouse. We can even track them cross-border i.e. from Thailand to Malaysia (any countries with Sigfox network) without additional roaming charges," he added.
Smart Agriculture solutions include livestock tracking and monitoring helps farmers collect data on stock health, well-being, and physical location. By integrating a livestock monitoring system, farmers are notified when their cattle's behavior appears to be changing as well provide key insights to help them make better decisions that unlock supply chain efficiencies and reap greater productivity.
The Archipelago-Xperanti collaboration also signifies Xperanti's full commitment in leading the national drive towards IoT adoption, further supporting the nation's preparation towards the fourth industrial revolution (IR4.0).
"IR4.0 is already transforming food systems, and traceability technologies are essential even for small holder farmers. Backed by Archipelago's extensive experience in the insurance industry, combined with Xperanti's expertise in IoT technology, we are confident that together we are able to address the food security for the community and Nation," said Vicks Kanagasingam.
Sigfox transmits low bandwidth data and small payloads of information. The technology is adept at tracking and monitoring, particularly non-powered assets such as trailers, containers, livestock or the environment, at a lower cost and energy. The Sigfox low-power wide area network (LPWAN) technology is also designed to complement existing high bandwidth protocols, such as 4G & 5G, for innovative and powerful IoT solutions especially in the areas of smart cities, agriculture and transportation.